See what's coming in Timeva v2
Get ready for massive productivity upgrades with Timeva v2.
7/26/2022
The productivity timer built for the digital age is getting massive upgrades.
Today we want to show you what's coming to Timeva.
Our mission is simple, we help you focus on your work and studies by giving you the best way to visualize and manage your most important resource: Your Time.
Timeva v2 will give you FIVE new tools to help you manage your time.
Activity Tags
Pomodoro Chaining
Timesheets
Improved Pricing
Windows Support
Let's break these features down and discuss how they can help you get the most out of your time.
---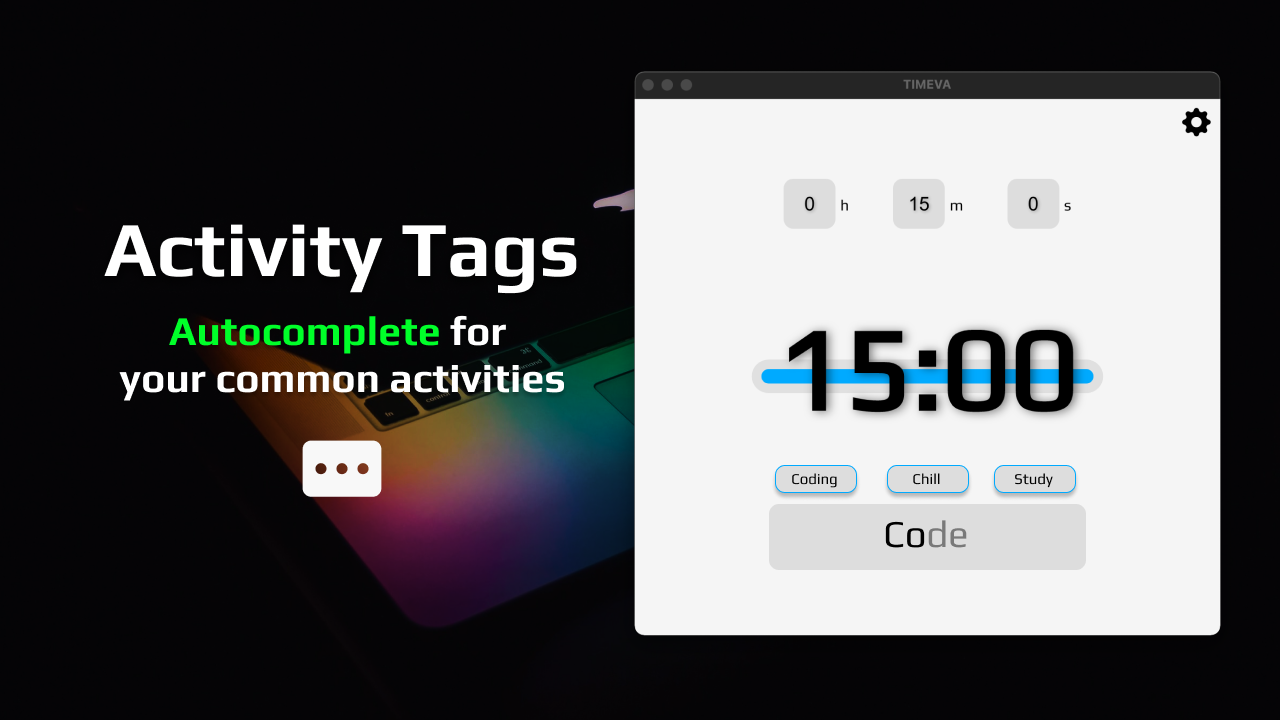 Activity tags are simple. They give you reusable activities to choose from as you type out your activity. This will save you time as your most common activities will pop up by default even before you type. That's not all though, keep scrolling and see how activity tags enable Pomodoro Chaining and Timesheets.
---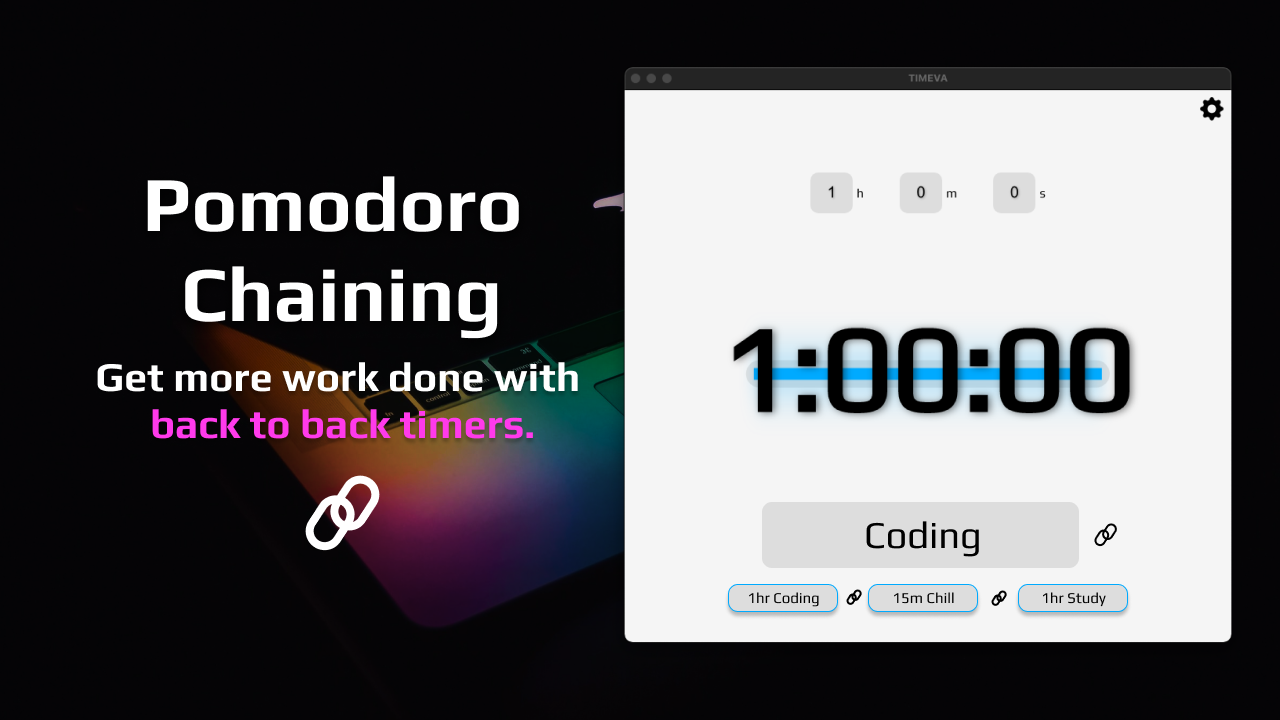 While you're working & studying, you don't work on just one task. You work on several tasks back to back. So why not have a timer app that lets you chain together your tasks? We're excited to present Pomodoro Chaining.
Pomodoro Chaining allows you to chain together your tasks back to back so you can plan your day and get to work. Set a 15-minute timer to warm up, then a 1-hour timer to work, and then a 10-minute timer to chill. With Pomodoro Chaining, you can customize your schedule anyway you like.
---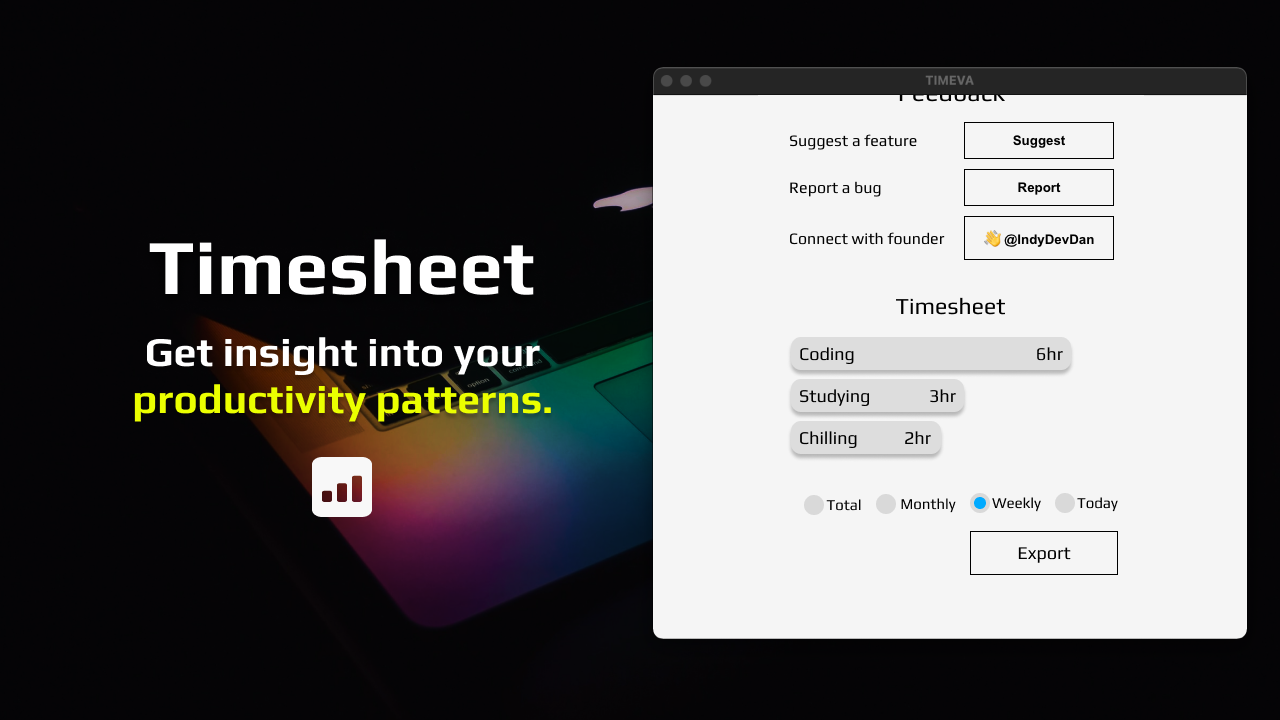 Have you ever wondered how much time you're spending working or studying per day? Or maybe you want to track your work hours to invoice clients. Timesheets are coming to Timeva. With timesheets, you can get a quick overview of your how much time you've spent on each task thanks to activity tags.
---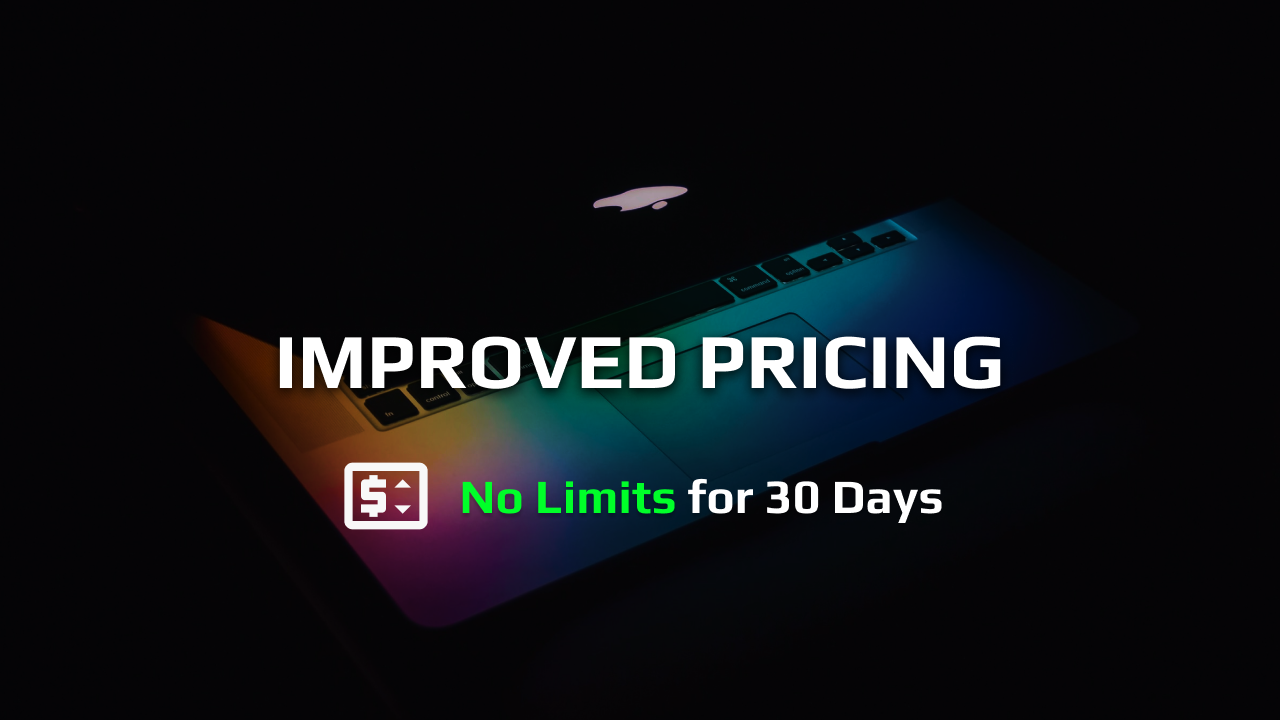 We want to give new Timeva users the FULL experience of Timeva before having to decide to purchase. So, we're giving every user a 30 day free trial where they'll be a member with exclusive access to every feature. When you try Timeva v2 you'll have plenty of time to learn exactly what it can do to improve your time management.
---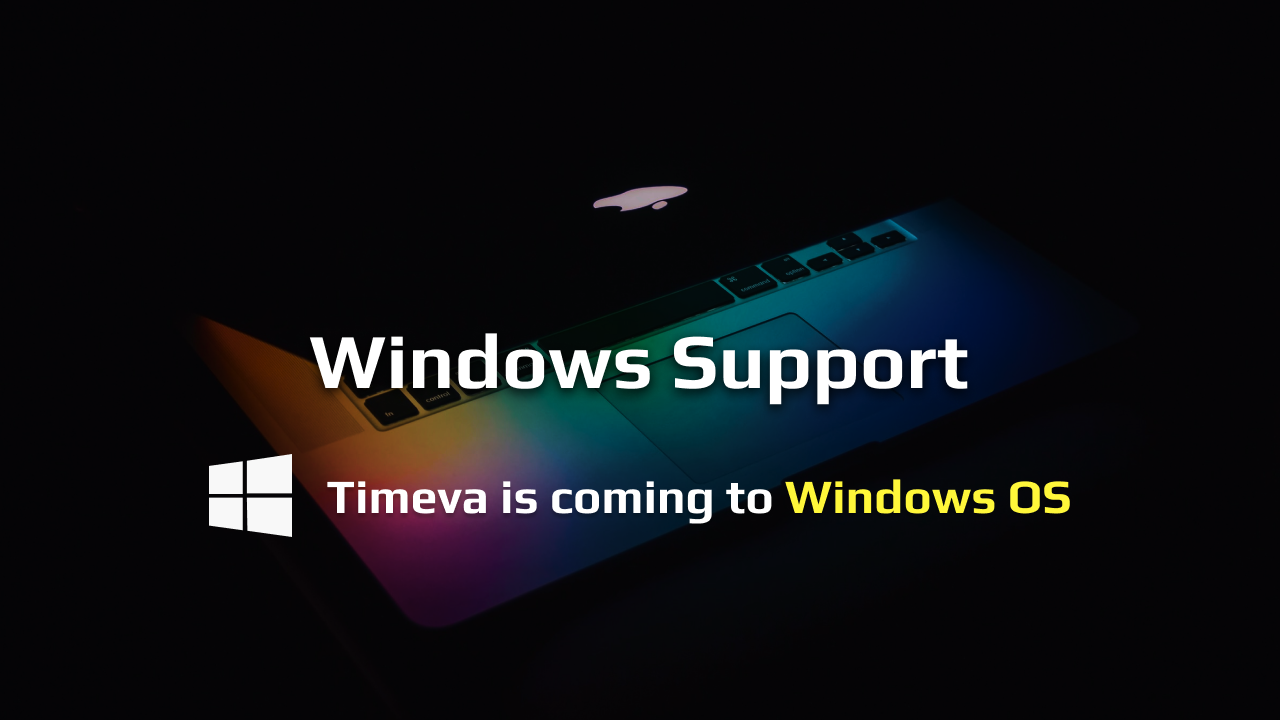 Can you believe Timeva was built and released in just 30-days! In order to build and release Timeva so quickly, we had to sacrifice windows support. We're excited to announce Timeva v2 will come fully loaded with windows support.
---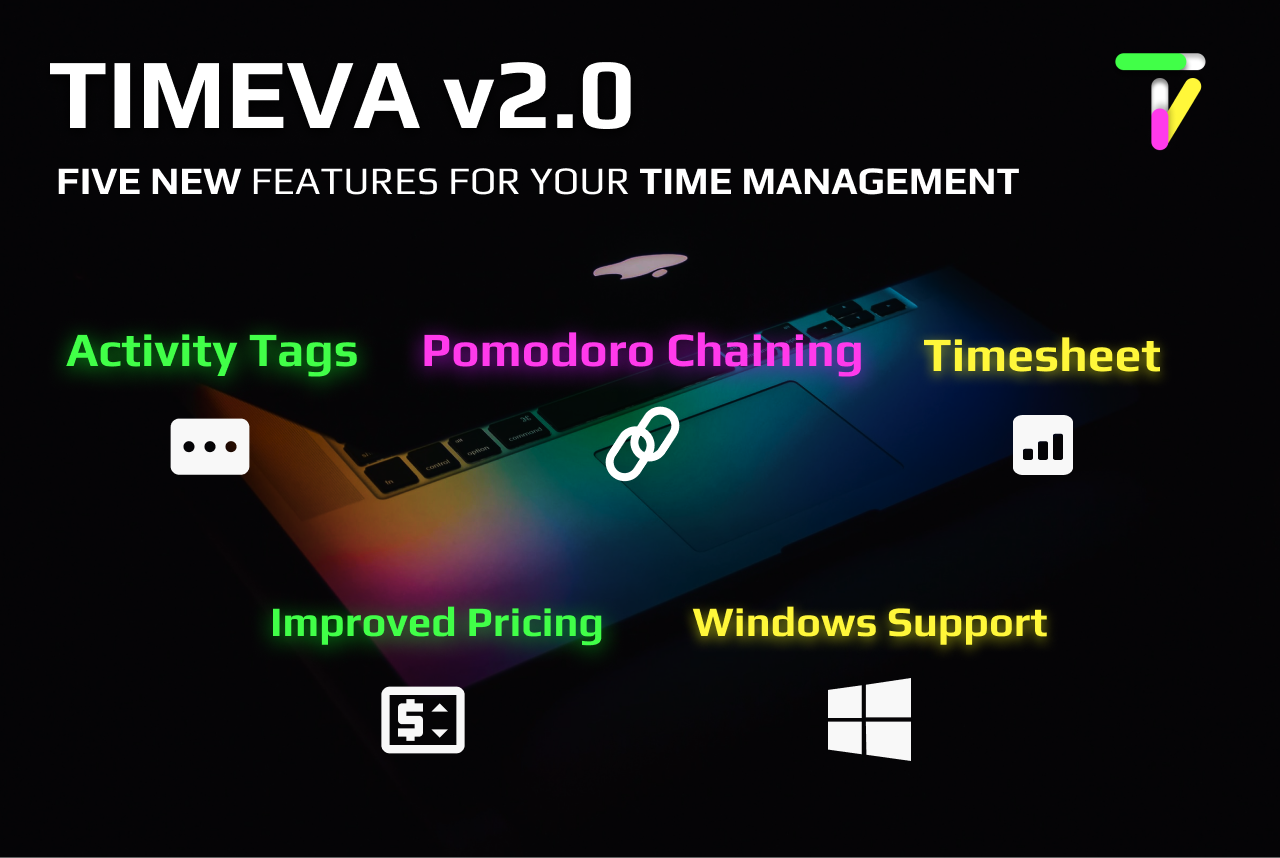 We're ultra thankful for all the feedback Timeva has received so far and we're excited for the Timeva v2 release. Timeva v2 will be released over August and early September. In the meantime, feel free to download the current version of Timeva and join the newsletter to stay up to date on Timeva v2 and the latest time management tips for the digital age.
Stay focused
Join the newsletter
Time management tips for the digital age. No spam